German Awards Day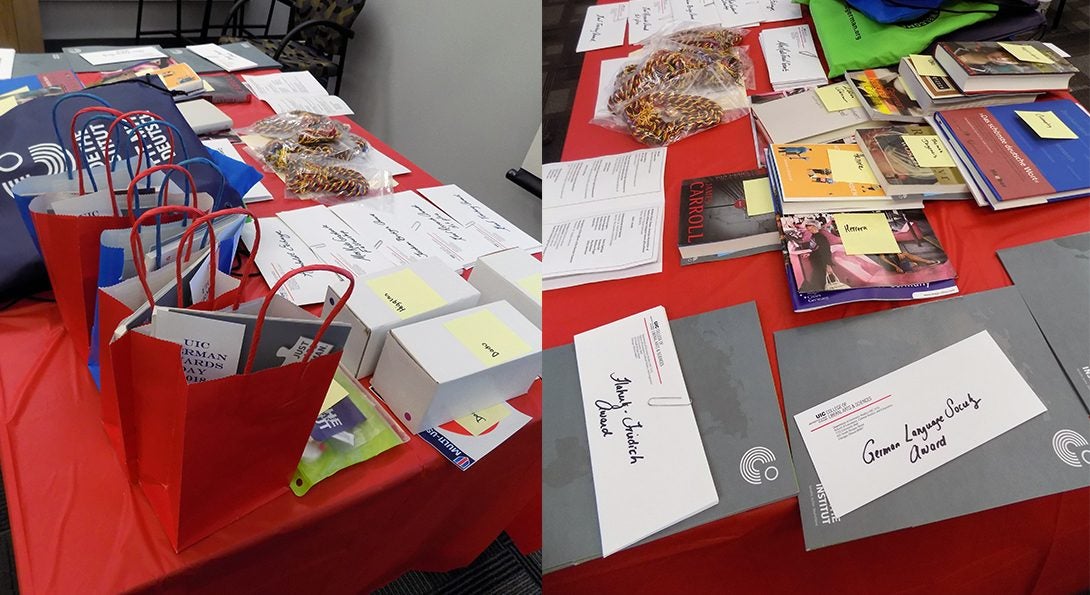 At the last day of classes every Spring semester, the Department celebrates the achievements of undergraduate majors and minors and graduate students. Annually approximately 40 Germanic Studies students are honored with awards, ranging from book prizes to $20,000.
This event would not be possible without our close relationship with the department's friends and donors.
Congratulations students!
Chicago Columbia Club Awards for High Achievement in Germanic Studies (Seniors)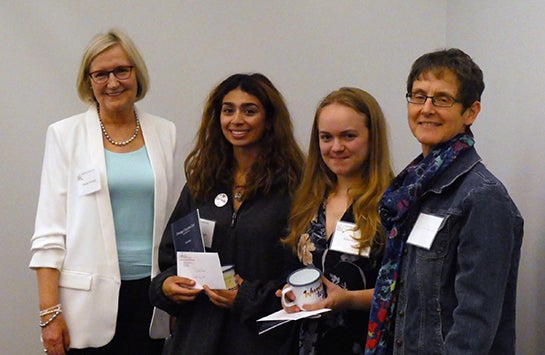 Graduating seniors are honored for their
excellent academic performance in Germanic Studies courses,
engagement in undergraduate research, and
extracurricular activities related to German language and culture.
Awardees personify the values of dedication, persistence, and intellectual curiosity.
German Language Society Awards for High Achievement in Germanic Studies (Juniors)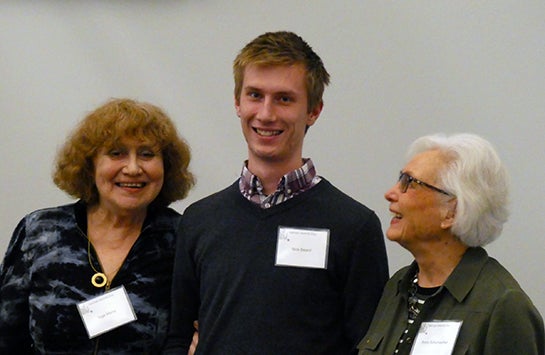 Juniors receive the award for their
ambitious attitude
pursuit of opportunities
excellent performance in Germanic Studies classes, and
participation in department events.
Gloria Flaherty and Niels Friedrich Awards for Achievement in Germanic Studies
These scholarships funds are supported by gifts from individual donors to the Gloria Flaherty and Niels Friedrichs Fund.
Germanic Studies majors and minors are nominate for
high grades,
excellent academic contributions in German courses,
engagement in research, and
participation in extracurricular activities related to German.
Undergraduate Book Awards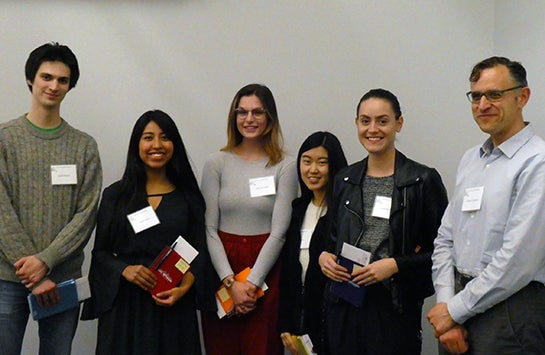 The print and video materials have been generously donated by the Goethe-Institut Chicago, as well as the Consulates and cultural units of Austria, Germany, Switzerland and the Department of Germanic Studies.
These gifts are intended to encourage Germanic Studies students to expand their readings, and understanding of German-speaking cultures.
Max Kade Foundation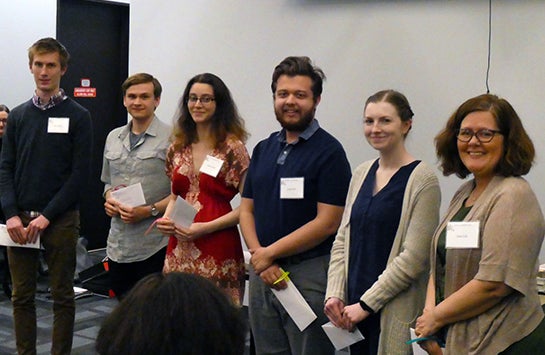 The Max Kade foundation promotes Germanic studies and transatlantic exchange through
8 study abroad travel grants ($1000)
3 graduate fellowships ($ 20,000 each) for MA and PhD students
Humboldt-Universität Exchange Scholarship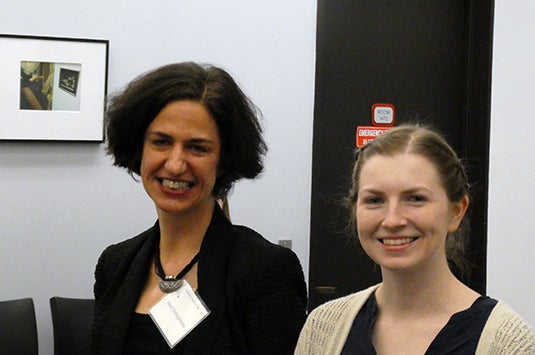 UIC's Office of International Affairs has an exchange relationship with the Humboldt-Universität in Berlin, allowing us to host students on our campus and to send our own student to study there with the same tuition waiver they would receive here and also a stipend to support them.
Robert Kauf Memorial Scholarship Awards for Excellence in Graduate Research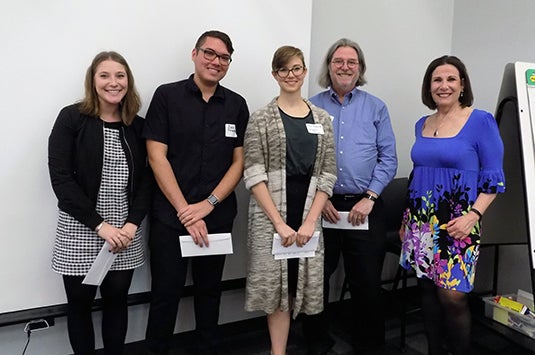 The Department of Germanic Studies promotes scholarship by their graduate students by holding an annual research competition where students submit papers that are judged by the entire faculty for their clarity, originality, and use of sources.
The Robert Kauf Awards for Excellence in Teaching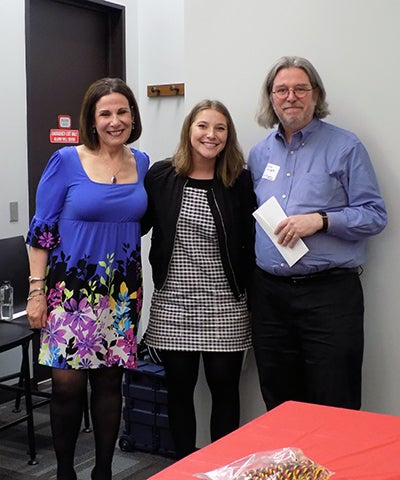 The Awards for Excellence in Teaching are given to outstanding Teaching Assistants on the basis of an original teaching portfolio submission judged by the faculty.
Fruman and Marian Jacobson "Bridges" Fund for Undergraduate and Graduate Students in Germanic Studies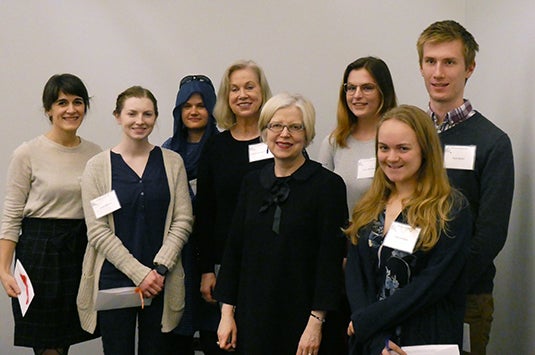 The mission of the Fruman and Marian Jacobson "Bridges" Fund is to enable students to take part in meaningful learning experiences that might be otherwise unavailable to them due to financial or other constraints, offering a bridge between their studies of German language, literature and culture or linguistics at UIC and their academic and/or career goals.
See the Bridges Funded projects page for descriptions of projects.
Induction of New Members of the Delta Phi Alpha National German Honors Society Zeta Chapter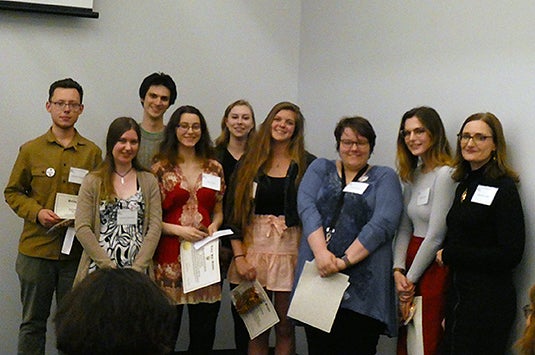 The Society aims to promote
the study of the German language, literature and civilization, and
endeavors to emphasize those aspects of German life and culture
which are of universal value, and
which contribute to man's eternal search for peace and truth.
Program Archive
Please see the programs below for a list of all award recipients.